The Background To K10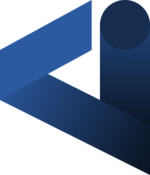 As a company K10 has evolved from a deep history in the world of Audit Management Software. The founder of K10, its management, development, sales, support and delivery teams are all headed by former AMS professionals having started their careers with other software providers in this niche field.
During 2022 we launched K10 Vision into the Audit Management Software world. This was undertaken by a team of hugely motivated and deeply passionate individuals who have been able to work on producing the best-in-class Audit Management System using the very latest technologies.
Whether you are a team that uses TeamMate, Audit Board, any other Audit Management System or indeed if you are not using a dedicated system at this point, K10 Vision has the potential to improve, add value to and simplify all your audit management processes and our dedicated team stands by ready to assist.